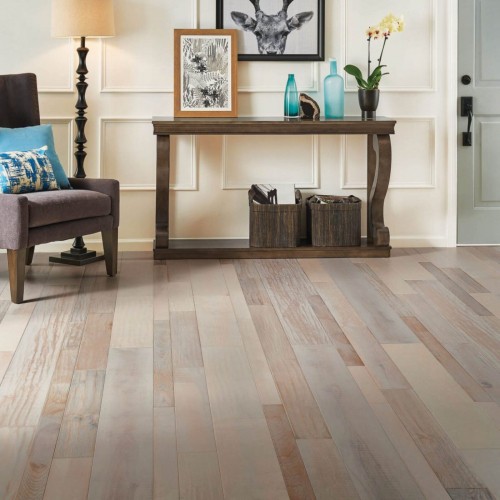 Why choose hardwood?
Hardwood looks good and it leaves a lasting impression. It can help smaller spaces look bigger, and it adds a sense of real warmth and elegance. Despite what you may have heard, hardwood is quite easy to maintain. It does not trap dust mites or dander, making it easy to sweep, and it is stain-resistant with the right finishes. 
Hardwood flooring is also extremely durable, and because it wears so well, it can be a more cost-effective solution in the long run. Hardwood suits just about every interior color or design scheme imaginable, whether your style is more modern or rustic. 
Hardwood Styles
There are many different hardwood styles and textures to choose from. Hover over each image to learn more about some of our popular looks. 
Hand-Scraped

Hand-scraped hardwood has a warm, soft look that adds comfort and style to any home or business. When applied to both engineered and solid hardwood floors, the hand-scraped look can give any room in your home or office that age-old feel. 
Distressed

Distressing intentionally adds a worn, antique look to hardwood. This look is often used for a more rustic or country aesthetic, although it's easily incorporated into modern styles too. 
Wire-Brushed

Wire brushing adds a textured look to both engineered and solid hardwood. To achieve this look, wire brushes glide across each plank, adding texture while smoothing out the wood. 
Smooth

Smooth hardwood flooring is traditional and comes in a low, medium, or high gloss finish for any look. It's the charm, elegance, and versatility you love in hardwood!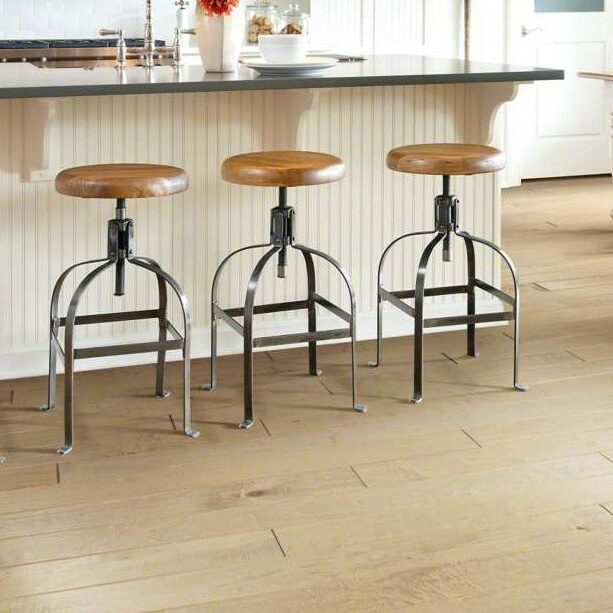 Need inspiration?
See our hardwood inspiration gallery!
Take a look at beautiful solid and engineered hardwood in a variety of species and textures.
Want to learn more about hardwood flooring?
Give us a call or visit our showroom today!