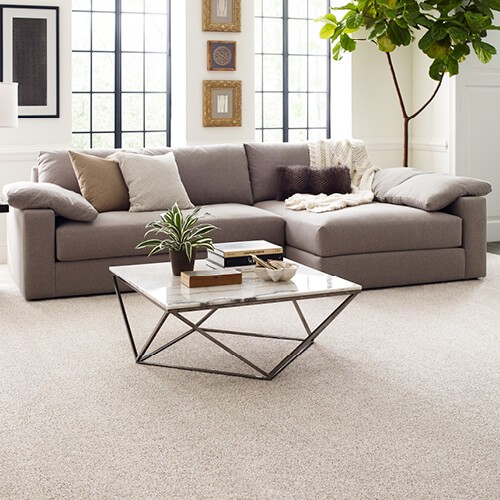 Why choose carpet?
Carpet is one of the most popular floor options and has been for many years. It adds irresistible warmth and softness to any room, and it's perfect in living rooms and bedrooms. Regardless of your taste or budgetary needs, there's the perfect carpet for you!
Carpet at Chillicothe Carpet is unique and high-performance. Unlike hard surface flooring, carpet is hypoallergenic, trapping allergens from the air. This results in improved indoor air quality. These particles, such as dirt and dust, can then be vacuumed and fully removed.
In addition to being hypoallergenic, many of the carpets we carry feature Shaw's R2X Stain and Soil Resistance System. This helps the carpet repel liquids and other stains. This system covers the entirety of each fiber and not just the surface. Shaw carpets also feature LifeGuard spill-proof backing for extra protection.
Types of carpet
Carpet comes in a variety of cuts and textures. Hover over four of the most popular ones we carry to learn more about them.
Pattern

Pattern construction carpet is made with varying loop and cut heights for looks that range from bold and dramatic to simple and understated. This low-profile style handles traffic beautifully.
Texture

Texture construction carpet has long, crimped yarns for a casual look that works for any room. With higher pile for a super-soft feel, it's no wonder that texture is our most popular style.
Loop

Loop construction carpet has dense, looped strands and a low profile for a clean, low-maintenance look. This style is durable, reliable, and ideal for high-traffic areas.
Frieze (Twist)

Frieze or twist construction carpet has high, twisted yarns for a longer crimped look and relaxed feel. Its long twists create dimension and visual interest as well as a bouncy, springy feel underfoot.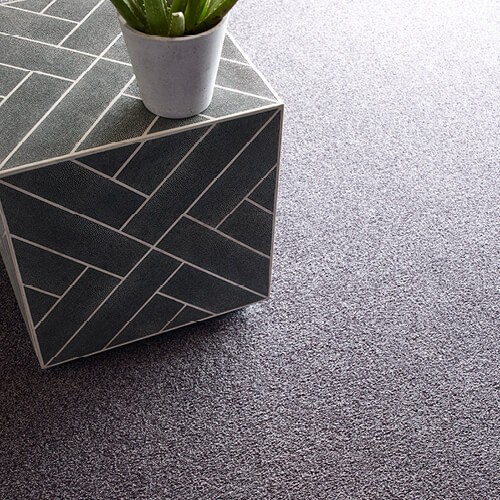 Need inspiration?
See our carpet inspiration gallery!
See the latest carpet styles and trends before shopping!
Want to learn more about carpet?
Give us a call or visit our showroom today!