Our Favorite Boho Style Area Rugs
When it comes to vivid color, artistic statements, and geometric patterned beauty, bohemian style area rugs are a perfect way to add inspired pops of personality throughout the home. If you are looking to spruce up a subdued space, you'll love the engaging mix of traditional and playful that boho area rugs present. You can use bohemian rugs to layer, mix different styles, and craft an eclectic vibe wherever you deem appropriate. From living rooms and bedrooms to hallways and more, here are some of our favorite boho style area rugs to uplift your interiors.
Geometric Beauty
Whether you love a global-inspired tile feel or an artistic patterned representation, geometric boho rugs lend intricacy and visual interest to spare. With a chic, colorful modern pattern inspired by tile motifs, the Liora Manne Portofino rug in Aqua offers long-lasting beauty versatile enough for use inside or outside the home. The Kaleen Boho Patio Collection rug combines today's hottest shades in an internationally influenced vintage pattern. Hand-tufted from natural wool fibers, the Novogratz Delmar Del rug in blue (below) adds a contemporary flair with playful polka dots for a fun oversized geometric arrangement.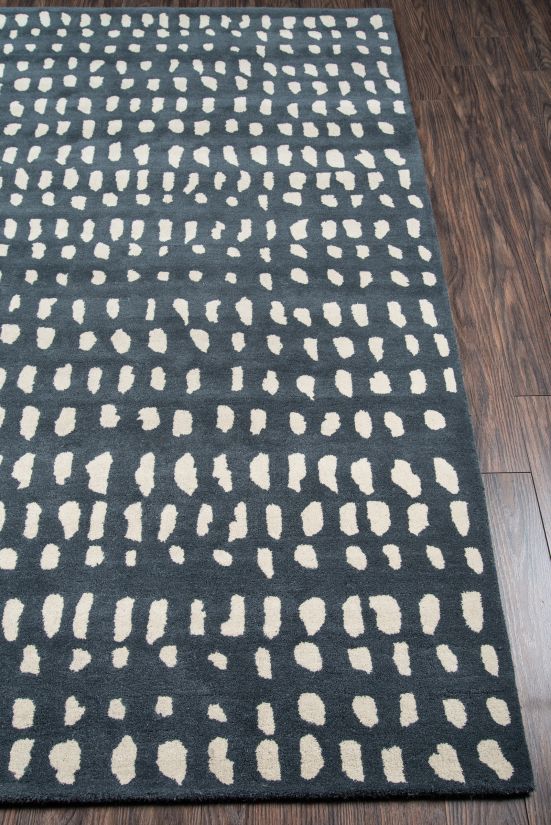 Artistic Vintage
These boho area rugs offer old-world charm with eye-catching looks full of rich color that create incredible presence. Like an ancient tapestry combined with beautiful brushstrokes, the Mohawk Boho Bright rug uses exclusive Wear-Dated matte nylon yarn in a jewel-toned palette for a striking addition that you'll certainly treasure. The Kaleen Boho Patio Collection in Copper (below) combines a classic Persian rug visual in updated color tones for a hip balance of today's fashion and time-honored artistry. Use the timeless detail and warmth of the Kaleen Boho Patio Collection in Gold for a touch of appropriate color and distinct luxury.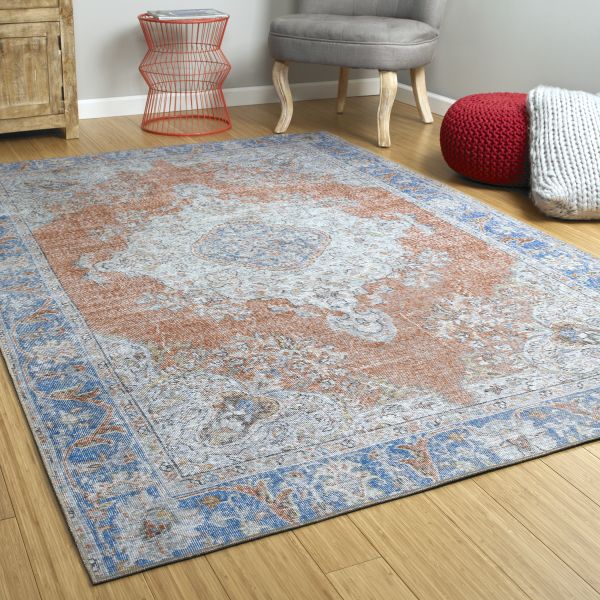 Creative Interpretation
Although some may feel that hallways can be a tricky area in the home to decorate, these elongated boho runners bring color and creativity to the forefront while cushioning foot traffic, insulating the area, and enhancing proportion and balance. The Mohawk Home's Boho Stripe runner (below) utilizes a bold color palette of red, brown, blue, green, and gold to showcase the distressed stripe motif while using a nylon construction to serve your high traffic area with reliable resistance to daily wear and tear.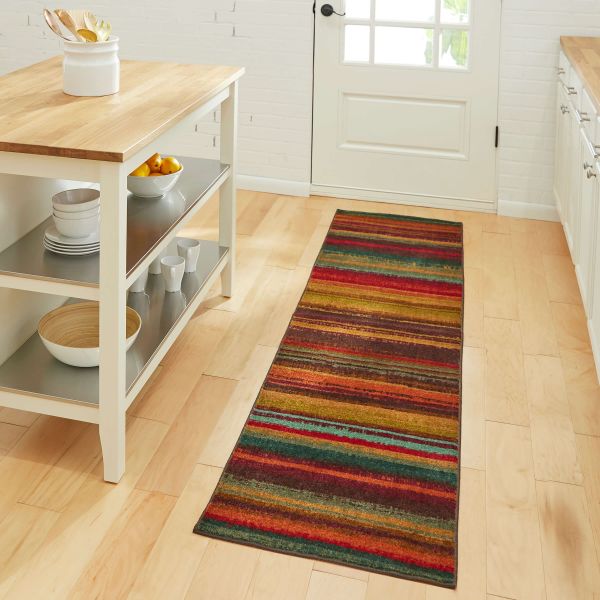 For gorgeous, eclectic charm lining your hallway, the Surya Boho Collection rug (below) mixes brilliant purple, sky blue, and yellow with a cotton and construction to produce durable, imaginative beauty.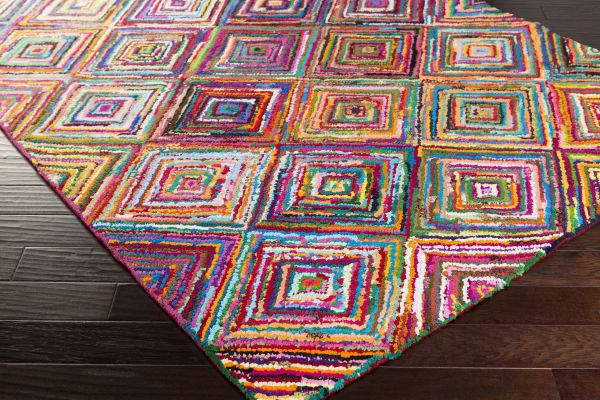 Explore all the bohemian area rugs that Rugs.Shop offers to complete your design scheme with energy and unique appeal. Remember that bohemian style embraces your inner free spirit so make sure to let your personality shine through with your favorite rugs from the brands you love!