Using Rugs in the Bathroom
Our bathrooms are one of the most important areas in the home, a space that helps us unwind, rejuvenate, and can make our morning and evening routines a highlight of the day. Generally speaking, we outfit this room with stylish stone, tile, or luxury vinyl flooring to handle the moisture, humidity, and potential standing water. However, these hard surface options are begging for an added touch of softness that
can easily provide. Our Chillicothe Carpet
Rugs.Shop
has a wide range of constructions, materials, patterns, and shades that are perfect for completing a bathroom remodel, a design refresh, or rug rotation. Here are a few of our tips for using rugs in the bathroom.
Ideal Construction
Since much of our time spent in bathrooms is standing up, it's important to add cushioning and extra coziness underfoot. Plush constructions and memory foam will provide plenty of comfort and support. Choose an area rug or bathmat material that offers superior absorbency but is also designed to dry quickly to prevent the growth of mildew, mold, or odor-causing bacteria. You will also want to invest in a rug that features non-slip properties, and perhaps even offers a textured surface that helps lock slippery feet in place while you are stepping out of the shower and drying off.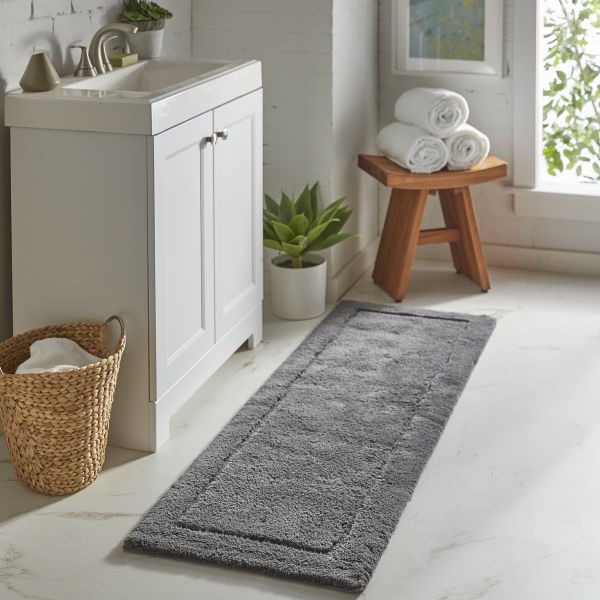 Material Matters
We love cotton area rugs for the bathroom since they are often machine-washable and will handle moisture appropriately. Cotton rugs also help with slip resistance, spills, and provide a familiar feel that our toes will adore. Many memory foam bathmats are a polyester blend that will absorb water effectively and provide a supremely soft landing. Natural bamboo mats will not offer a comparable level of softness but present organic beauty, inhibit mildew growth, and dry exceptionally quickly.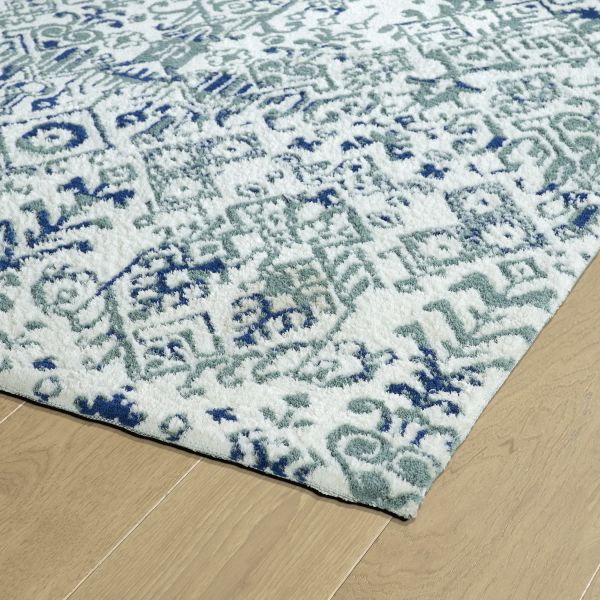 Easy to Maintain
For an extremely hygienic bathroom area rug that's also incredibly easy to keep clean, explore varieties that can stand up to regular machine washing. If you find an attractive reversible rug that fits your bathroom, you can quickly flip it over in a cleaning pinch before guests arrive! Also, a bathmat specifically created with antibacterial materials will help your bathroom stay odor and mildew-free for longer periods of time.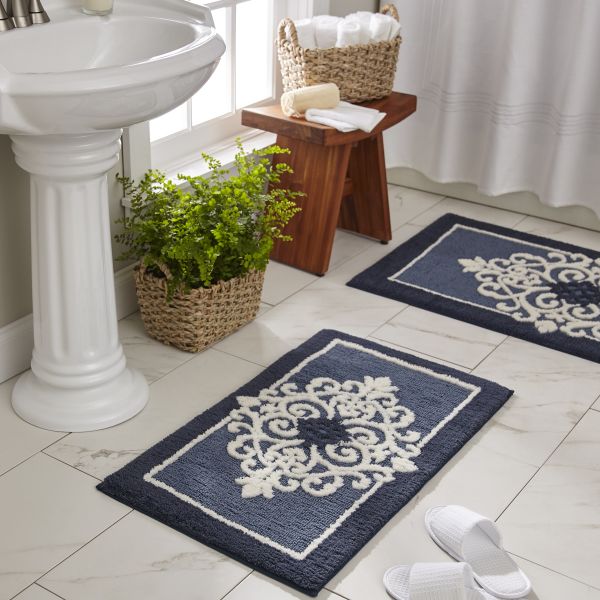 Style Cues
No matter what design scheme you have chosen for your bathroom- modern, contemporary, rustic, vintage – you can find the perfect bathroom area rugs and mats that will enhance the décor. You may consider selecting a visual that will allow you to easily match bath towels and smaller washcloths for a pulled-together look. Just like selecting rugs for other rooms in the home, size your bathmats and rugs proportionately to the space for a balanced design that contributes to the overall zen.
Since we highly advise using chic area rugs throughout the house for added floor protection and enhanced style, it's only right that we provide thoughtful, savvy rug solutions for our inspired bathrooms as well! Make sure to explore the wide-ranging options in our Chillicothe Carpet Rugs.Shop to complete the spa-like designs in your home that will look and perform like a dream.