How to Pick the Perfect Rug for Your Bedroom
Area rugs are a wonderfully easy way to give any room a complete makeover without breaking the bank or taking up any unnecessary time on your well-deserved weekends. Area rugs are not just about looks; they also help to keep the room warm and cozy during the winter months, protect your solid floors from damage, and serve as excellent sound insulators. Gone are the days of tiptoeing around!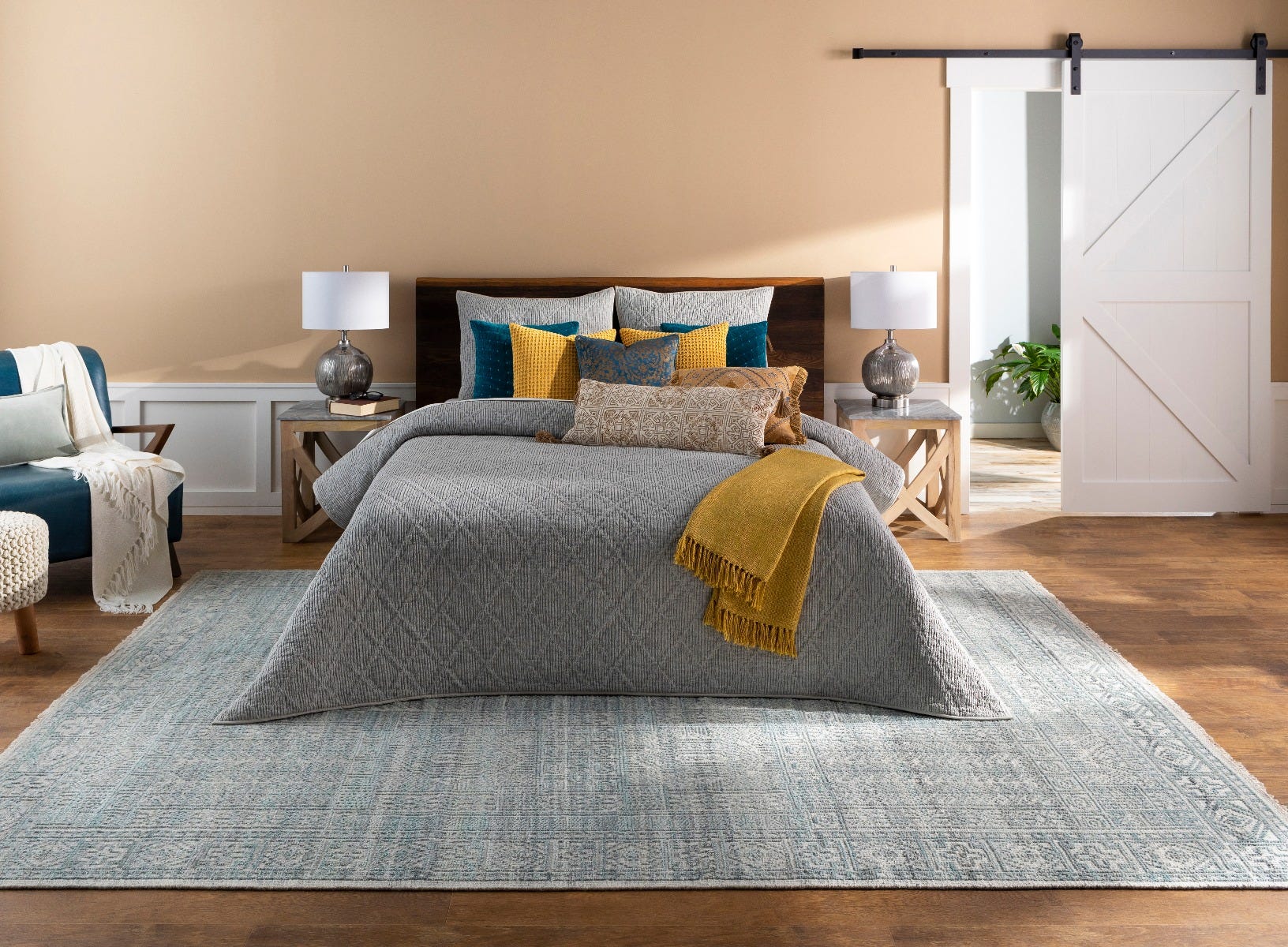 While the idea of choosing an area rug for your bedroom may seem simple enough, there are a few things to consider before purchasing a new rug. There are thousands of textures, patterns, colors, shapes, and materials to choose from, so it is very important to understand which one will be best for your room in terms of functionality, style and of course, durability and budget. In order to help you pick out the perfect area rug, we've listed a few of our favorite tips below.
Consider size
The most common mistake most people make when it comes to area rugs is choosing a rug based on its appearance alone, which is understandable. However, not every rug is going to be practical for your space. The dimensions of a rug can have a huge impact on the spatial concept of your room. For example, if you select a rug that is too small, it can make the entire space look disjointed.
If you are planning to add an area rug under your bed and surrounding furniture such as nightstands, then an 8×10 foot rug should be the ideal size for any king or queen bed. If you have a bench at the foot of your bed as well, then opt for a rug which is 9×12 foot in size.
For smaller rooms, opt for a striped area rug under the front legs of your bed. The stripes will make the room appear longer or wider than it actually is and will work perfectly in any kid's or guest bedroom. Make sure you also take into account the color scheme and decor of the room before purchasing the area rug.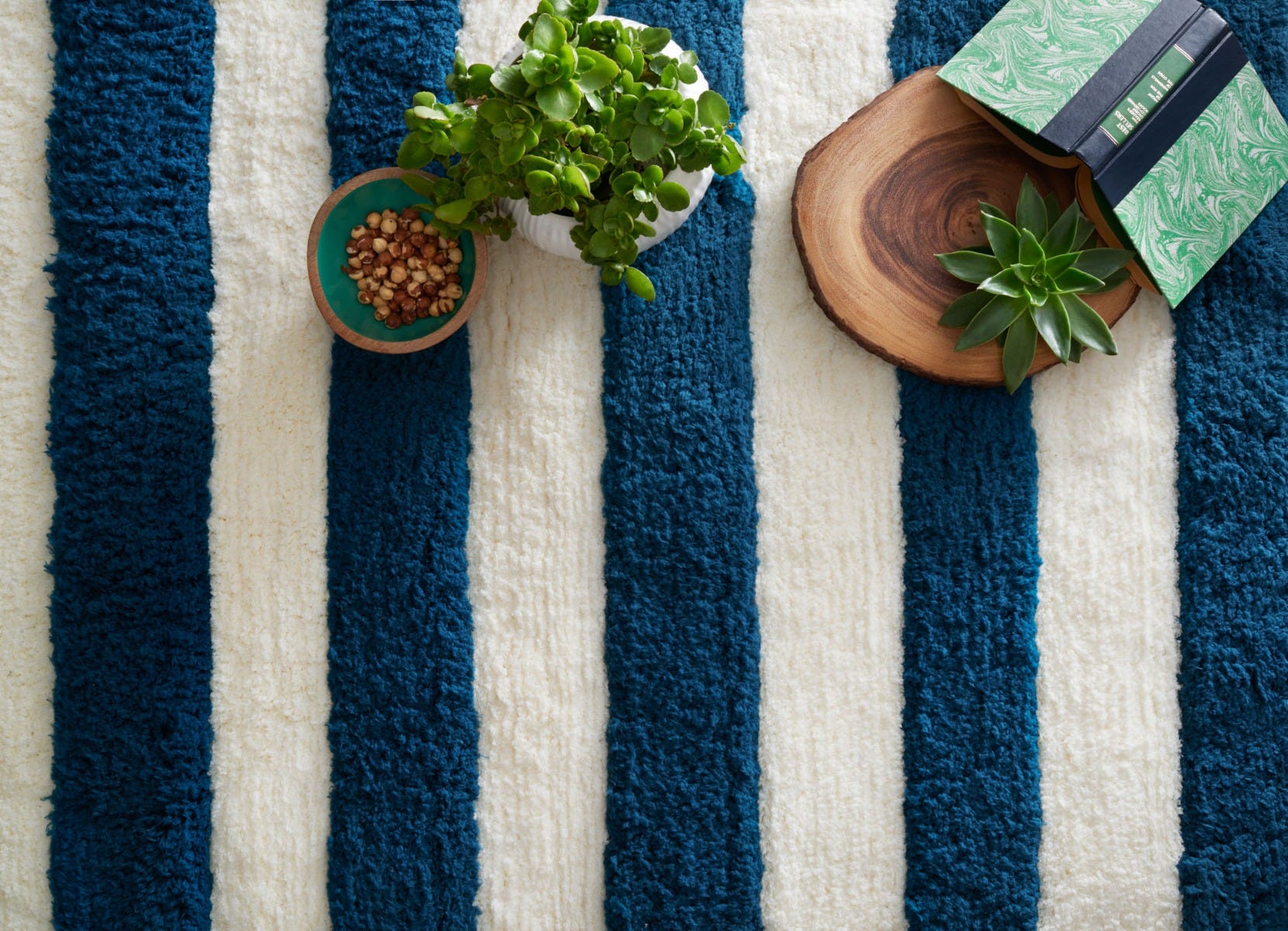 Consider material
Generally, a bedroom does not get as much foot traffic as the rest of the house, so you can splurge on a luxurious silk or viscose chenille rug. This will add a beautiful sheen to any room and a heavenly, plush feel under any foot. However, if you have a pet that sleeps in your room, you may want to opt for a polypropylene rug, which is extremely durable as well as stain resistant. The polypropylene backing of the rug adds more grip to any solid or hardwood floor, so you are less likely to slip if you don't have a rug pad underneath.
Sisal rugs are also great because they are made from natural fiber, which means that they are long-lasting and very easy to clean. Another added benefit of a sisal rug is that they do not create static or trap dust, which is perfect for anyone who suffers from allergies!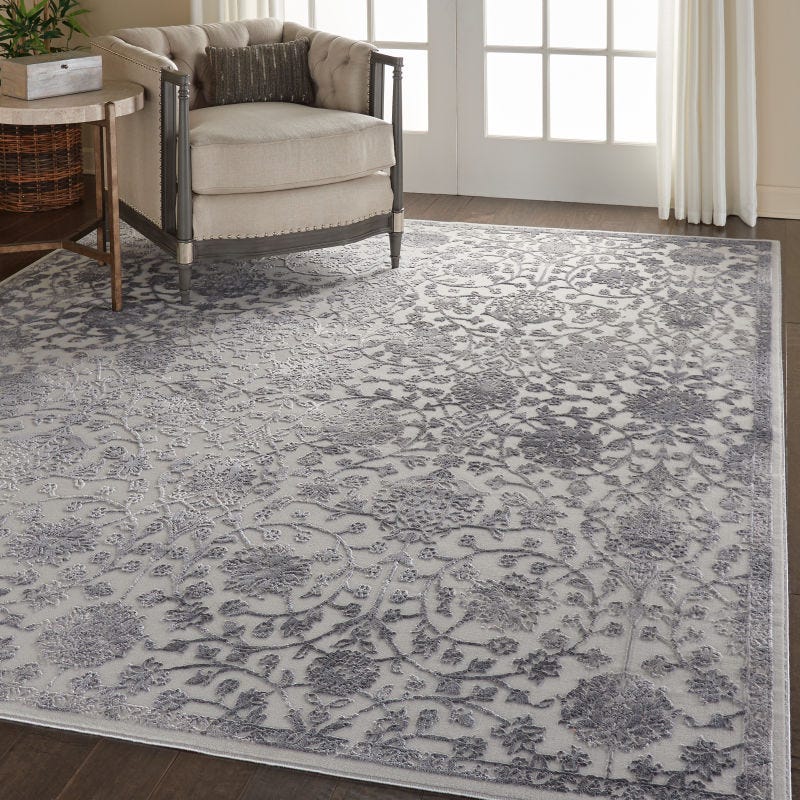 Don't forget the rug pad
Like every building, an area rug also needs a good foundation—a a rug pad! Tripping and slipping may not be too much of a concern if you have placed a rug under the bed or TV console. However, it's still a good idea to invest in a rug pad for more traction and underfoot padding. Comfort and safety are not the only advantages of a rug pad; they help to protect your floors from any scratches and stains as well as scuff marks. They also extend the lifespan of your area rugs by acting as a buffer between a hard surface and preventing the material fibers from being crushed.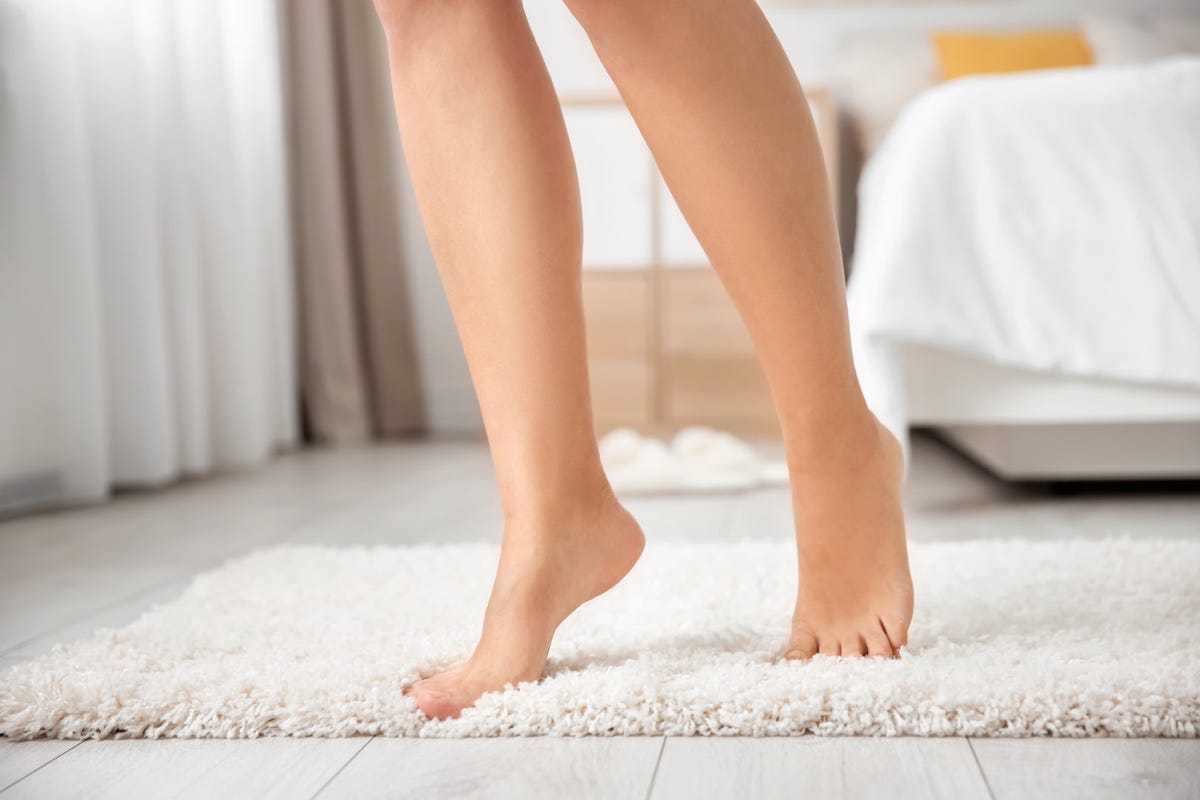 Playing around with colors
Rugs vary in patterns, shapes and colors. Choosing the best area rug for your bedroom essentially comes down to your individual style and taste. There are some factors to consider before you set your heart on a certain rug.
If you have a big bedroom, it's better to opt for a neutral tone that will compliment both your bedroom suite, upholstery and nightstands. Choosing an area rug that is too flashy in terms of colors and patterns will create too much of a messy look instead of creating a natural blend. Conversely, if your bedroom space is in the smaller region, choosing bold colors and patterns is a better choice. First of all, you will require a smaller area rug. Second, as mentioned before, rugs with stripes give off a more elongated appearance to the room as a whole.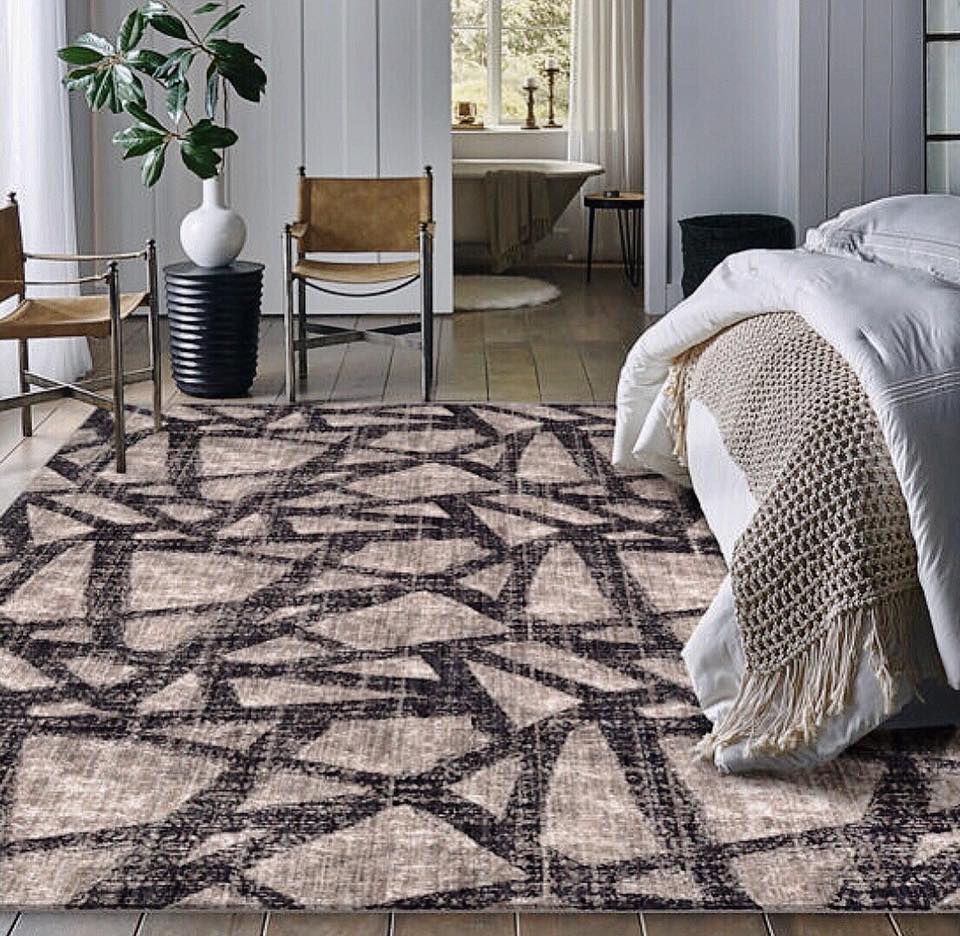 Are you ready to select a stylish new area rug for your bedroom? Chillicothe Carpet is happy to help! Head over to our ' to find the perfect rug. You can also contact us or visit us in Chillicothe, OH to speak to a flooring specialist today.